Story of Ramps - Mini series
We take a look back how Ramps started, hear how Ramps has had an impact on the founding partner venues.
Need some tips on how best to integrate access into your show or organisation? Start here for some tips.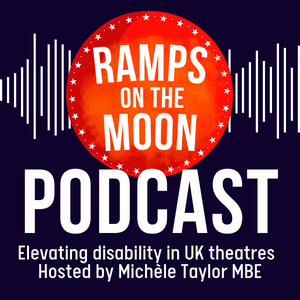 Want to hear the latest podcast?
Disability equality leader, Michèle Taylor, steers the Ramps on the Moon podcast into the heart of mainstream theatre. With special guests, she discovers/unwraps/reveals the joys, the frustrations, the successes, and the learning in elevating disabled people into the centre of theatre work.
News Updates from Ramps on the Moon
A collection of articles from partners past and present.