Ramps on the Moon supports organisations
to embed Disability Equality at their core.
Our vision is a mainstream cultural sector where disabled people can develop ambition, learn, work, participate, innovate, & flourish. We want to equip organisations to be more confident in seeking out disabled people's voices, talent & leadership, and thereby enhancing their relevance to the communities they serve. This cannot be achieved through one-off, discrete projects but must involve systems, processes and organisational culture.
This quotation sums up the cultural enrichment that follows when we take disabled talent seriously:
"An agency requires the widest range of skills possible if it is to be successful, and to deny itself talent because the person with the talent doesn't conform to a social stereotype is to starve itself of what it needs to thrive."
When disabled people tell their own stories, stereotypes are challenged, disabled people's lives are improved & the offer to audiences is enriched.
What is a change partner?
A Change Partner is a building or organisation who is serious about aligning their organisational culture more closely with their values around inclusion. They are committed to changing their processes and practice, including the way they make and present work, so that disabled people are an integral part of the organisation.
Building on the evaluation of the Ramps on the Moon Consortium, we provide Change Partners with tools, skills and information to support organisational change, as well as training in Disability Equality in practice. We facilitate opportunities to share learning within the cohort of Change Partners and with the wider sector. We also help Change Partners to embed creative access for disabled audiences and to engage disabled people in making shows. We support a network of Agents for Change as catalysts within some of our Change Partners.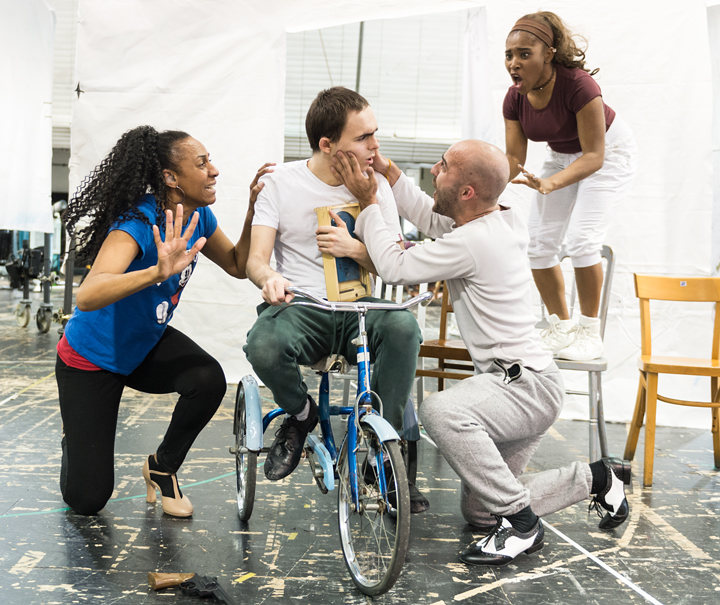 Get in touch to find out how to start your journey